Brookfield Properties' new Bankside development is a 4.3-acre riverside project in the Mott Haven neighborhood of The Bronx. The mixed-use property features amenities for residents and the public including on-site parking, health and wellness facilities, shared lounges, as well as rooftop terraces, retail units, and a tech-focused community center. Bankside will activate more than 850 ft. of riverfront space and over 1.4 million gross sq/ft of new development to the neighborhood.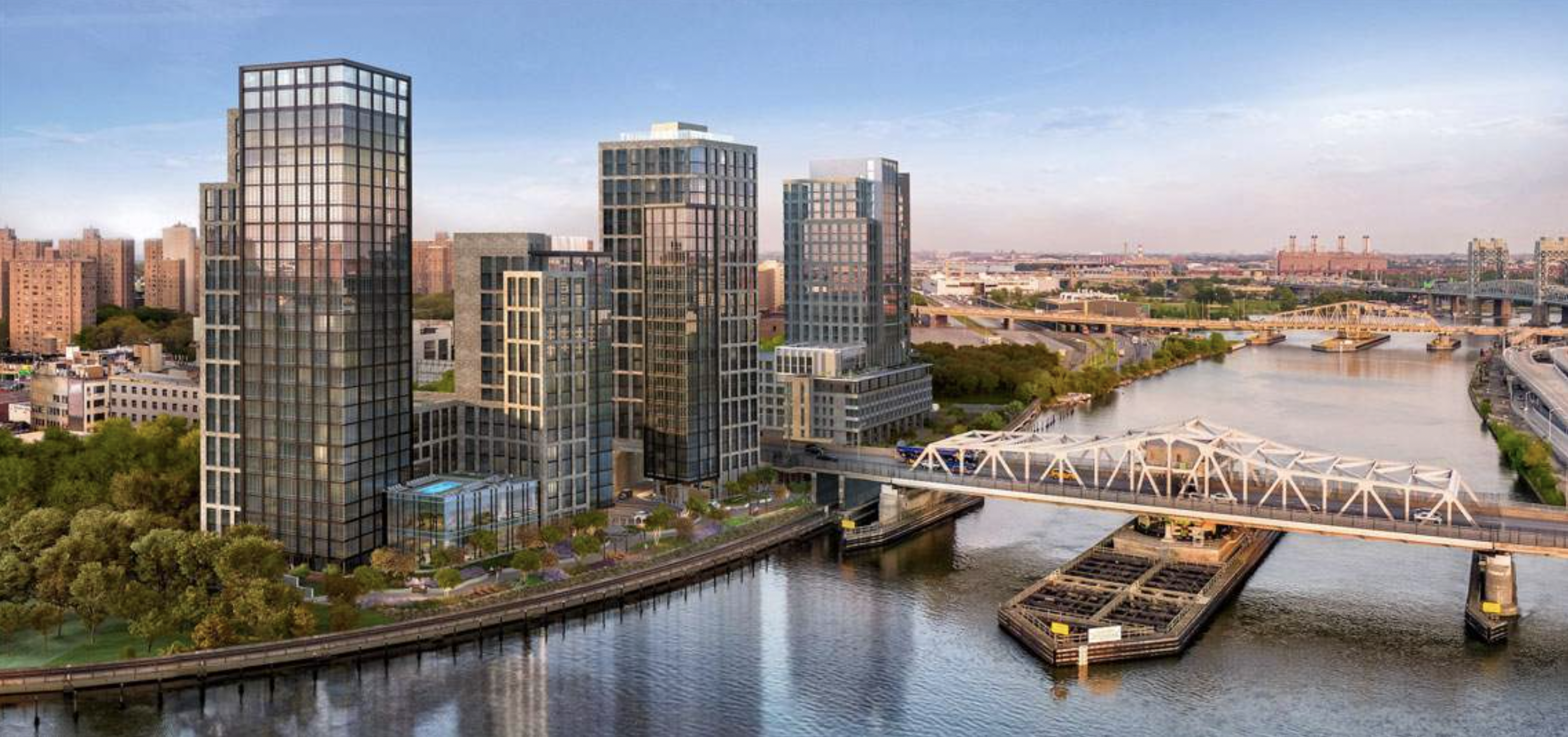 Project Scope
Techmenity has been on-site daily since January 2021 as the local project manager for Aerwave, a national WiFi amenity startup. Techmenity was responsible for managing the RFP process to hire low voltage cabling contractors for Phase 1, "Third at Bankside." Techmenity managed the install of vertical fiber-optic cabling through 3 towers (17, 25, and 25 stories tall) and horizontal copper cabling into 455 residential units, hallways, common areas, and outdoor areas. Techmenity is also managing the installation of networking gear including switches and power distribution units in 27 IDFs and 550 WiFi access points property-wide.
TCO for Phase 1 is expected in late October 2021 and construction is underway for Phase 2, a.k.a. "Lincoln at Bankside," adding another 900 housing units across four connected towers similarly propped up on a multi-floor base.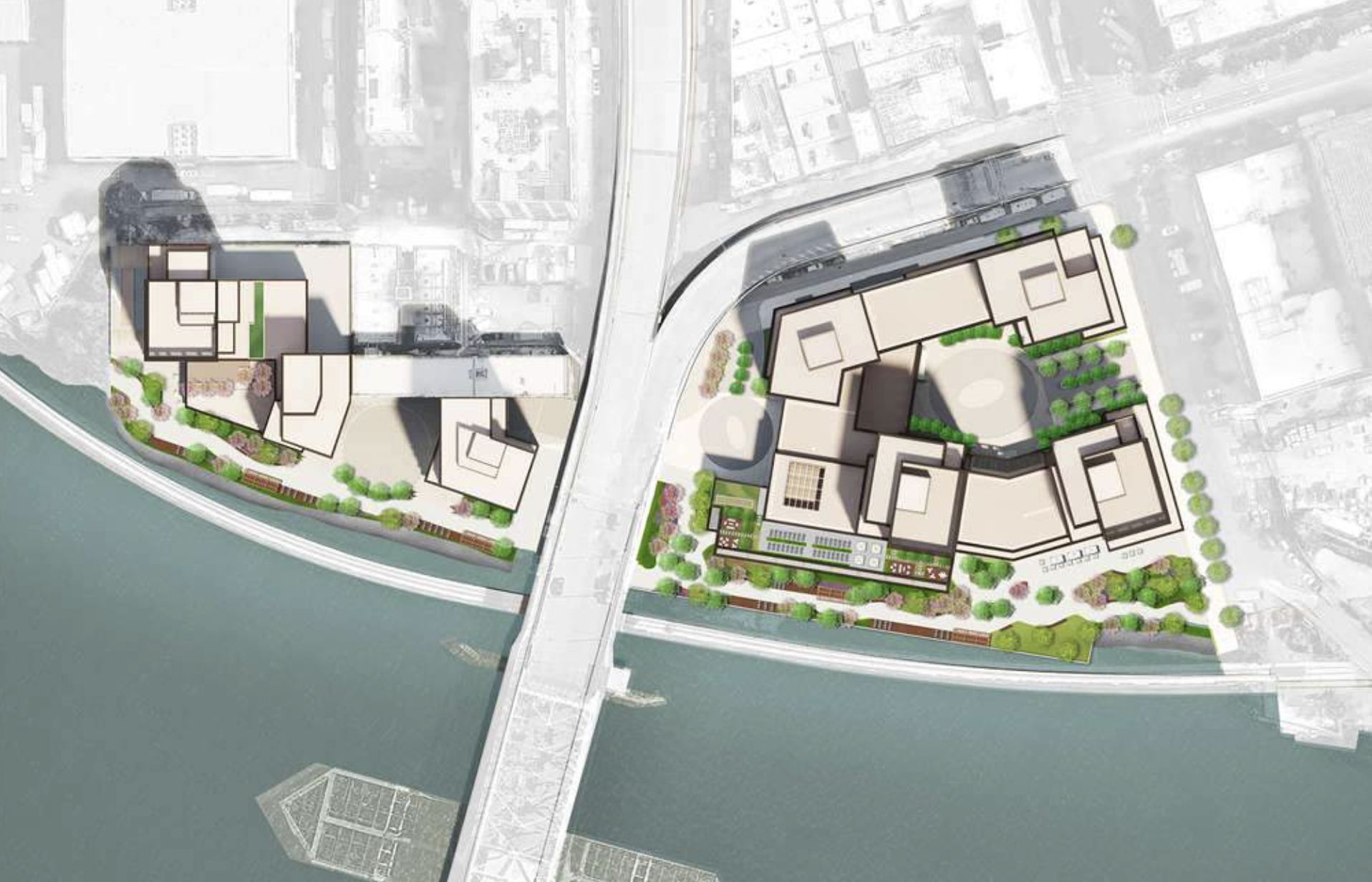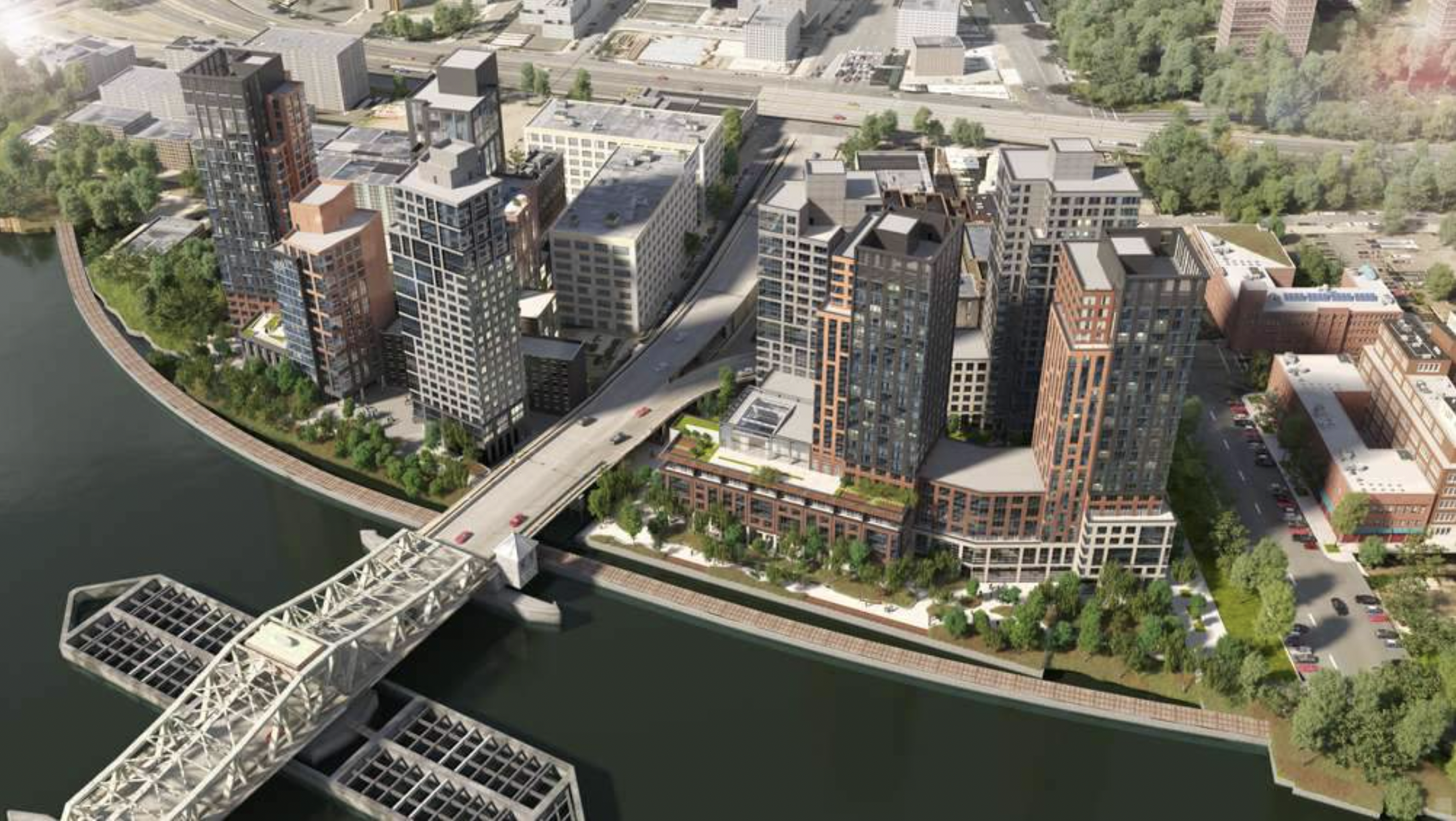 Phase 1 at 2401 Third Avenue (left), Third Avenue Bridge (center) and Phase 2 at 101 Lincoln (right) | Brookfield Properties | Hill West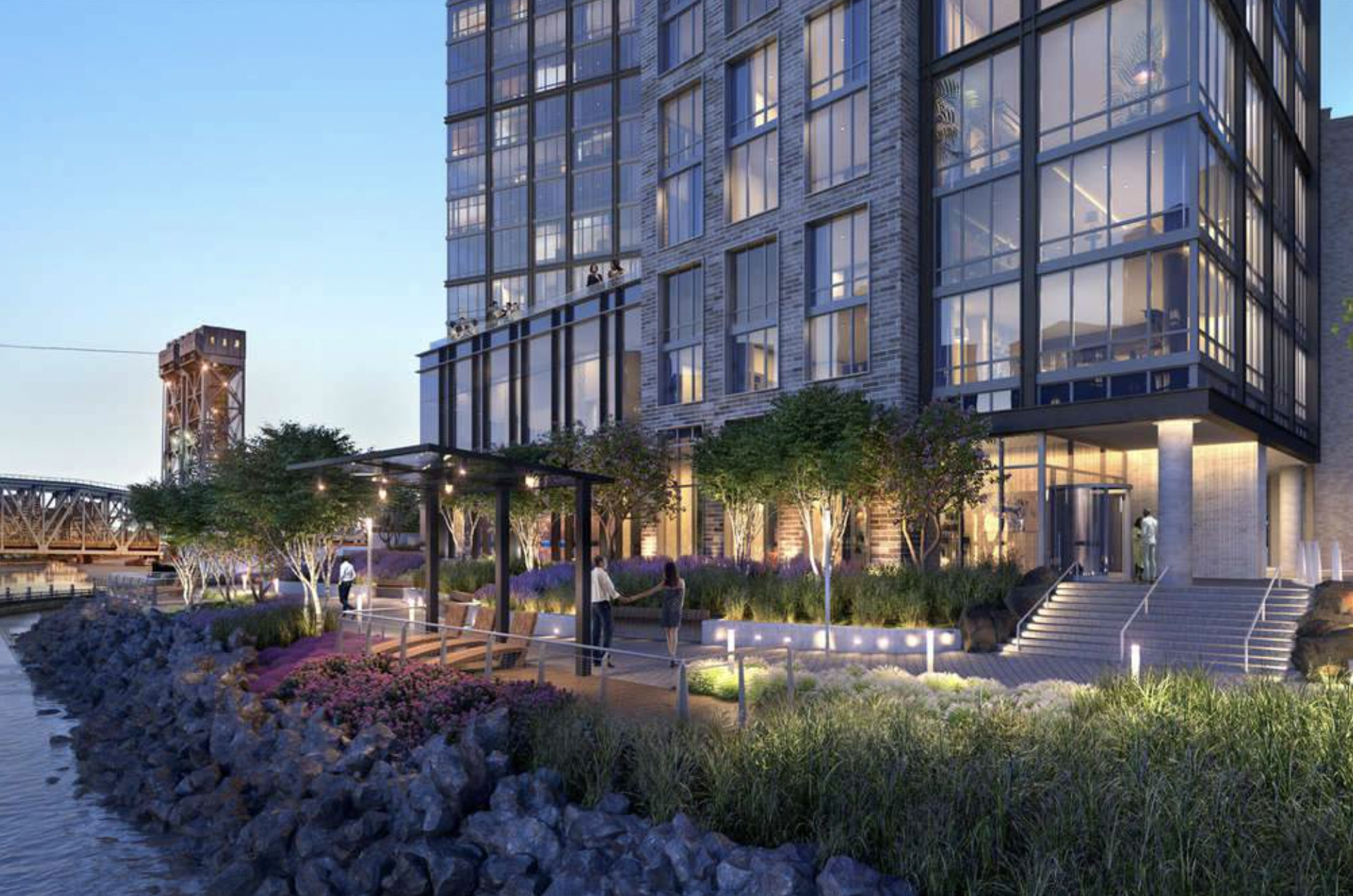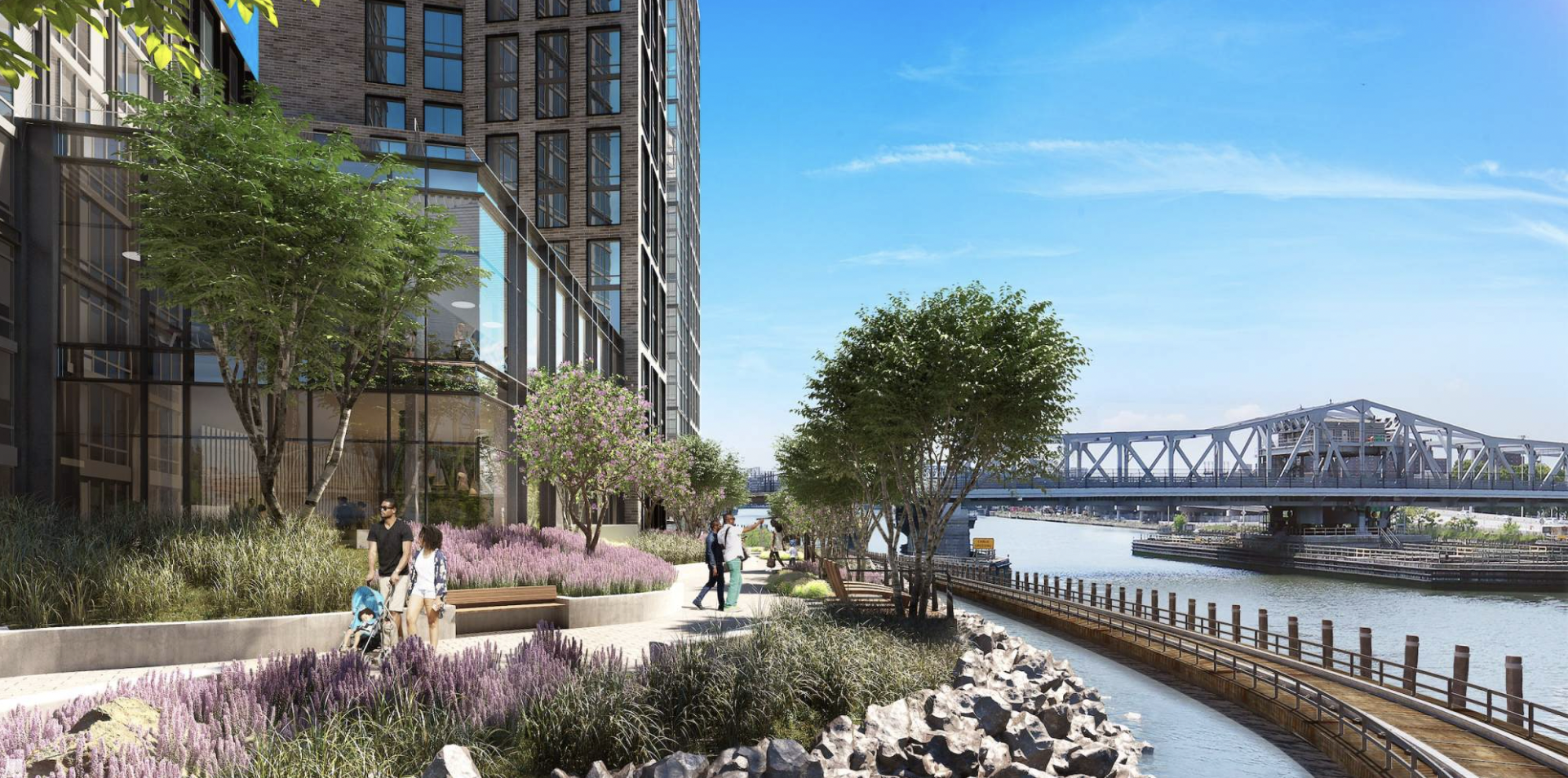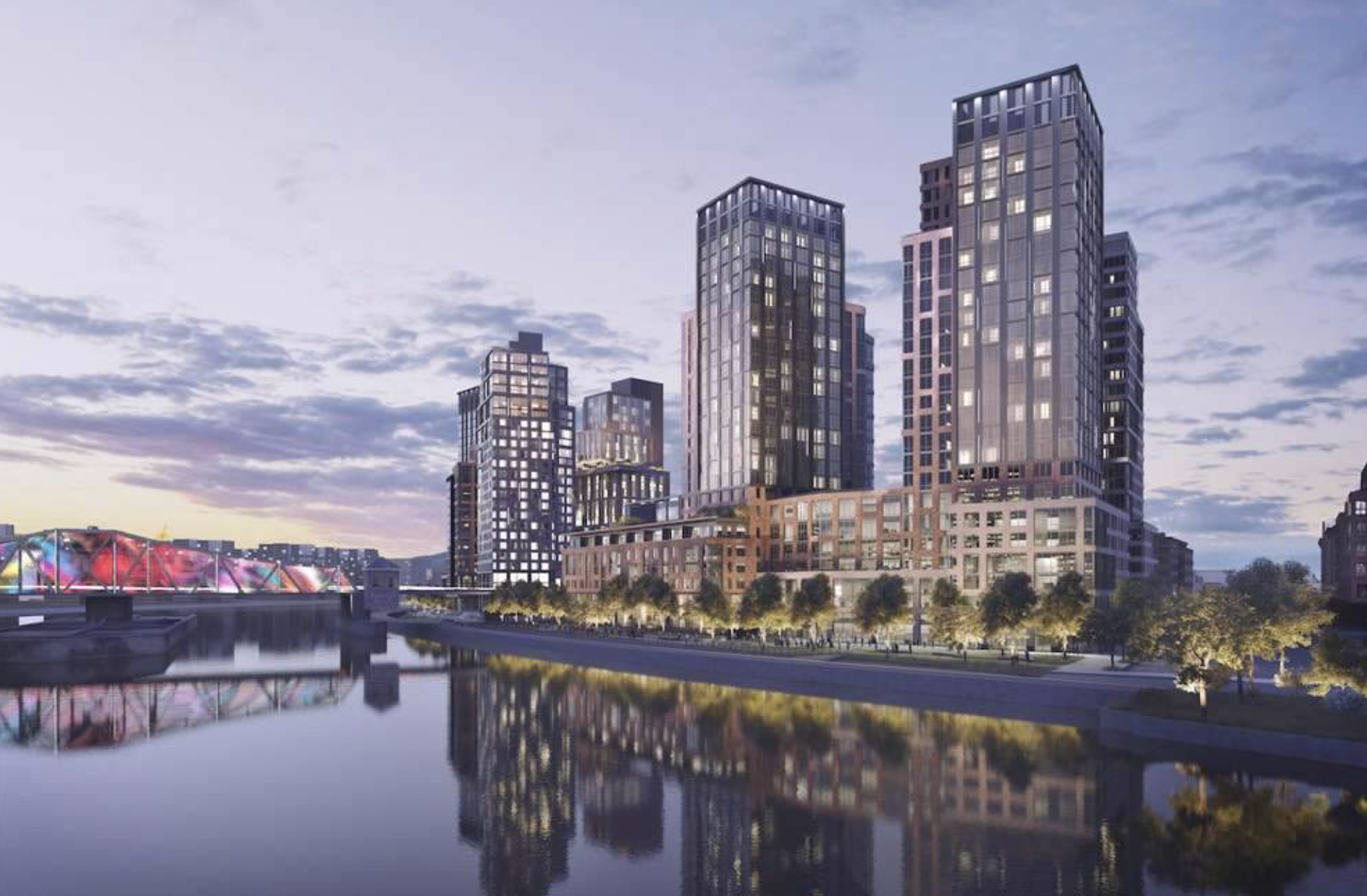 Conduits: Planning Space for Future Technology
One Future-Ready concept that we'd like to highlight is that in Phase 2, a two-inch flexible duct was embedded in the concrete slab, extending from the IDF to the NID inside of each apartment. This is the highest level of future-proofing because it will allow for minimally invasive upgrades, enabling future technology partners to run new cabling from point to point without the need to open walls or ceilings.