12,000 sq/ft amenities floor featuring Savant control of the lounge, theater, conference room, gym, wellness spa, smart kitchen, playroom, and outdoor zen garden.
CHALLENGE
When three client-specified technology features evolved into thirteen categories of systems, the construction management team struggled to understand the complex integration requirements and maintain a macro view of the end-user experience.
SOLUTION
Techmenity designed and installed a fiber-optic and copper data network that spans the amenities floor, two lobbies, and two residential towers. We integrated building-wide surveillance, access control, WiFi, VoIP telephony, computers running Azure, and existing BMS. The converged network is monitored, maintained, and continually optimized by our
SBaaMS (Smart Building as a Managed Service.)
RESULTS
The updated amenity floor breathed new life into a high-profile Tribeca property, providing residents with a multi-use space that is responsive, functional, and beautiful. Through clear communication, we helped the stakeholders recognize the value of a converged network that integrates all systems, allows for non-invasive upgrades in the future, and positions the building as a smart, Future-Ready property.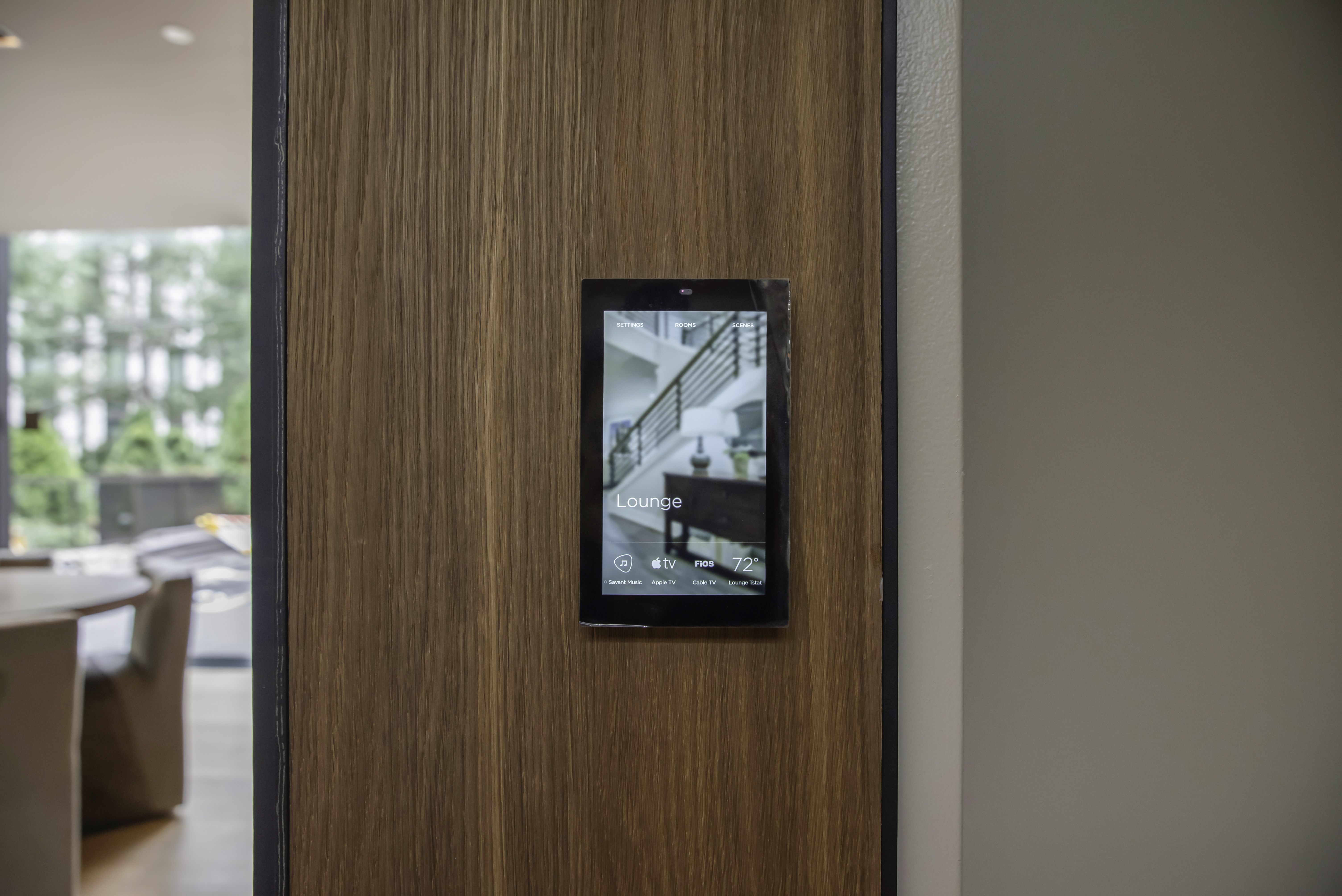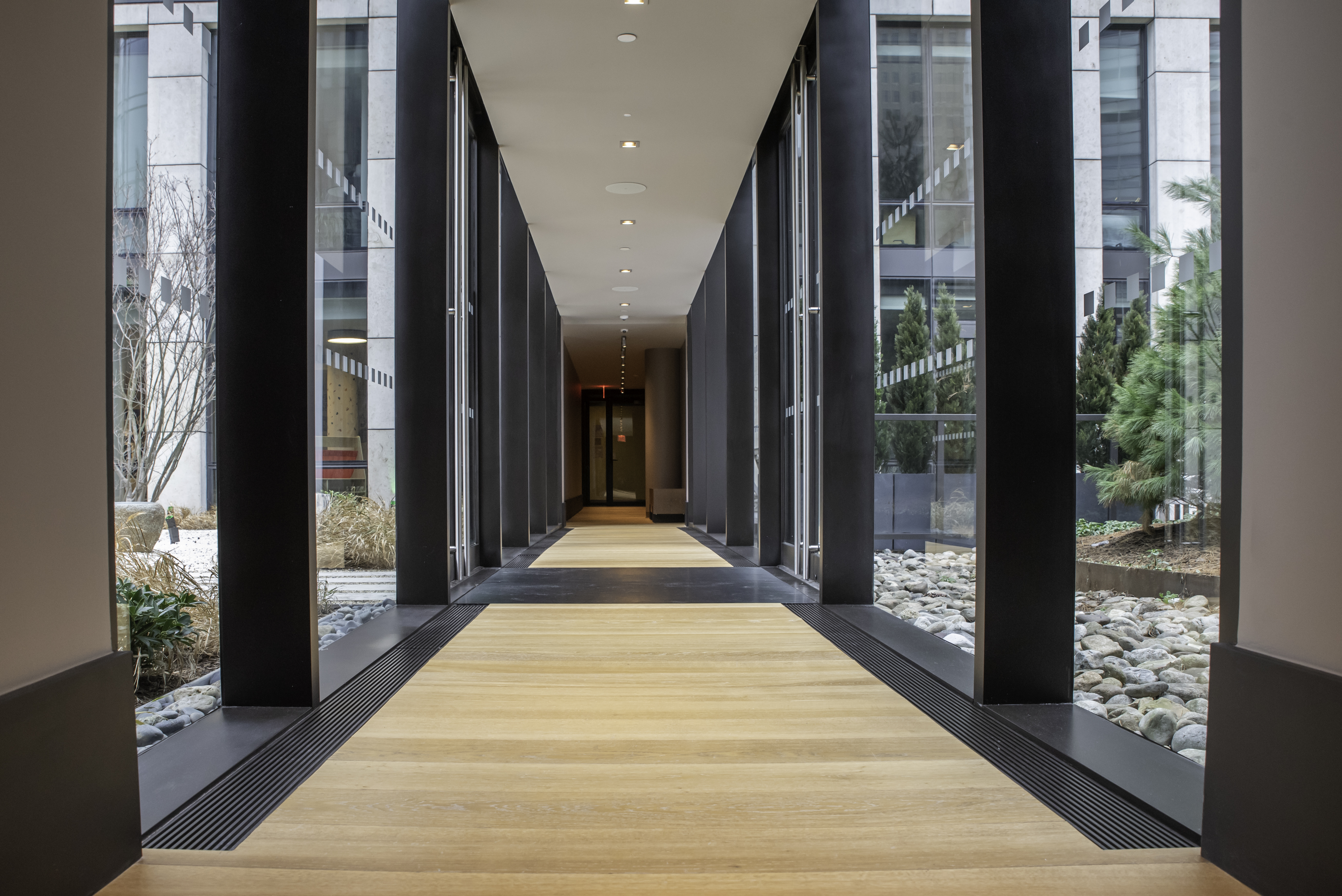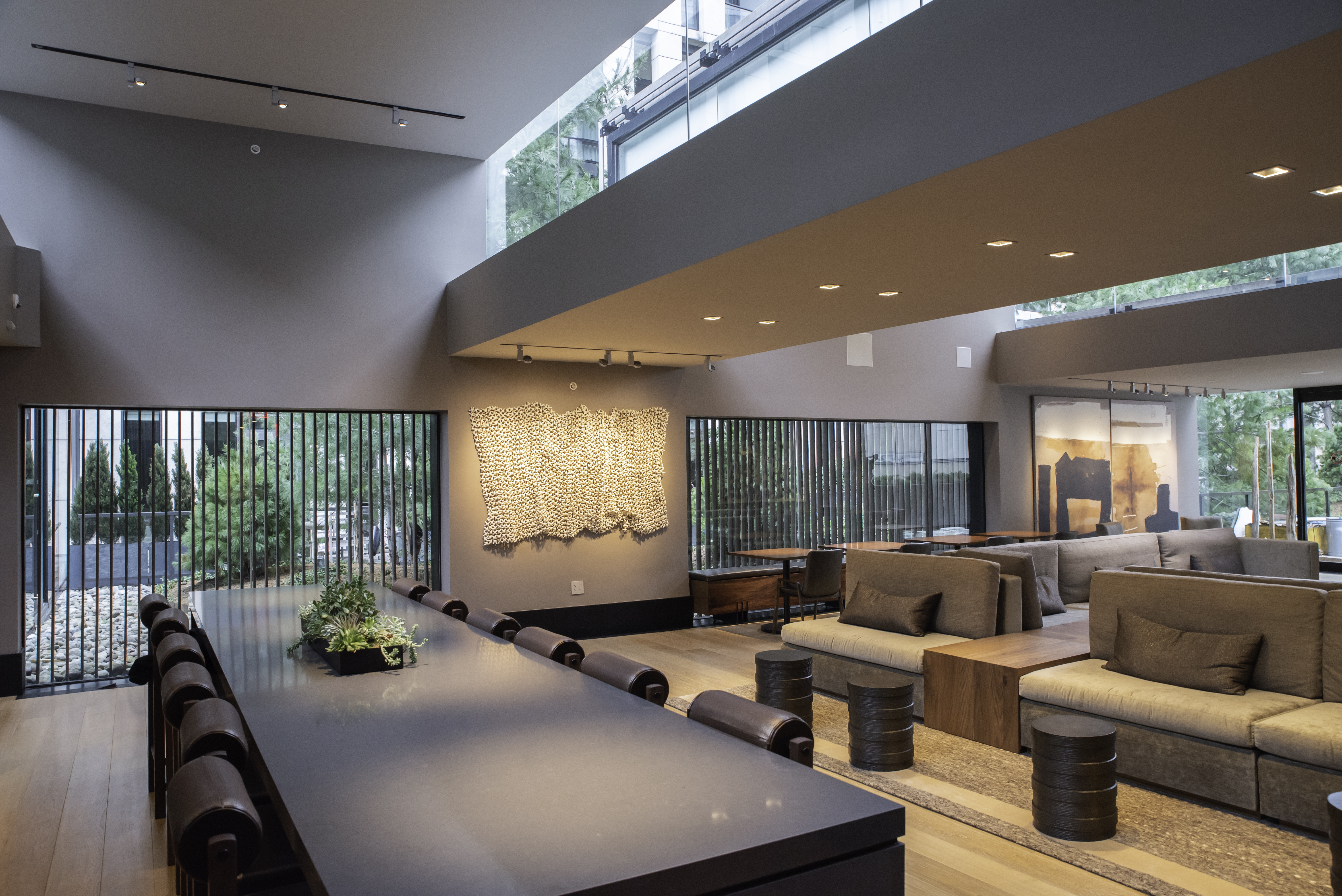 HIGHLIGHTS
1. Four miles of low voltage cabling to support current features and future upgrades.
2. Savant control system with 11 in-wall touch panels.
3. Multi-functional lounge featuring Sonance 9.2 Surround theater, 11 audio zones, 3 video zones, WattStopper lighting and Lutron shading control, indoor/outdoor fireplaces & water features.
4. Conference/dining room with POLY videoconferencing for streaming meetings and cooking demonstrations.
5. RuckusWiFi, Aprilaire 13-zone HVAC control, Kastle Systems surveillance & access control, Honeywell BMS, Yealink VoIP phones powered by Microsoft Teams, Peloton, and LifeFitness exercise equipment.
Bidding
This project was initiated by the Board of Managers in 2014. Techmenity began bidding in early 2018 with a vision statement and modified drawings. Project was won in October, 2018.
Planning
Once brought on as the Technology General Contractor, Techmenity worked with the architect, designer, and construction manager to finalize all drawings, elevations, and details of technology components.
Process
Demolition began Spring, 2019. Techmenity participated in weekly site visits and collaborated with trades. Procore was used to manage the project.
Delivery
Scheduled to be completed in March 2020, finishing was put on hold due to the COVID crisis. The space opened to residents Jan. 2021 at limited capacity.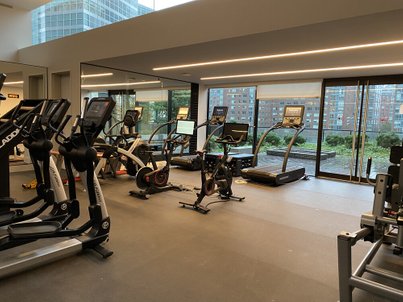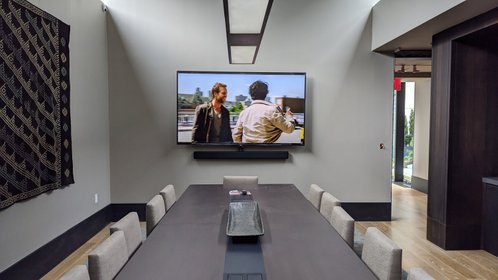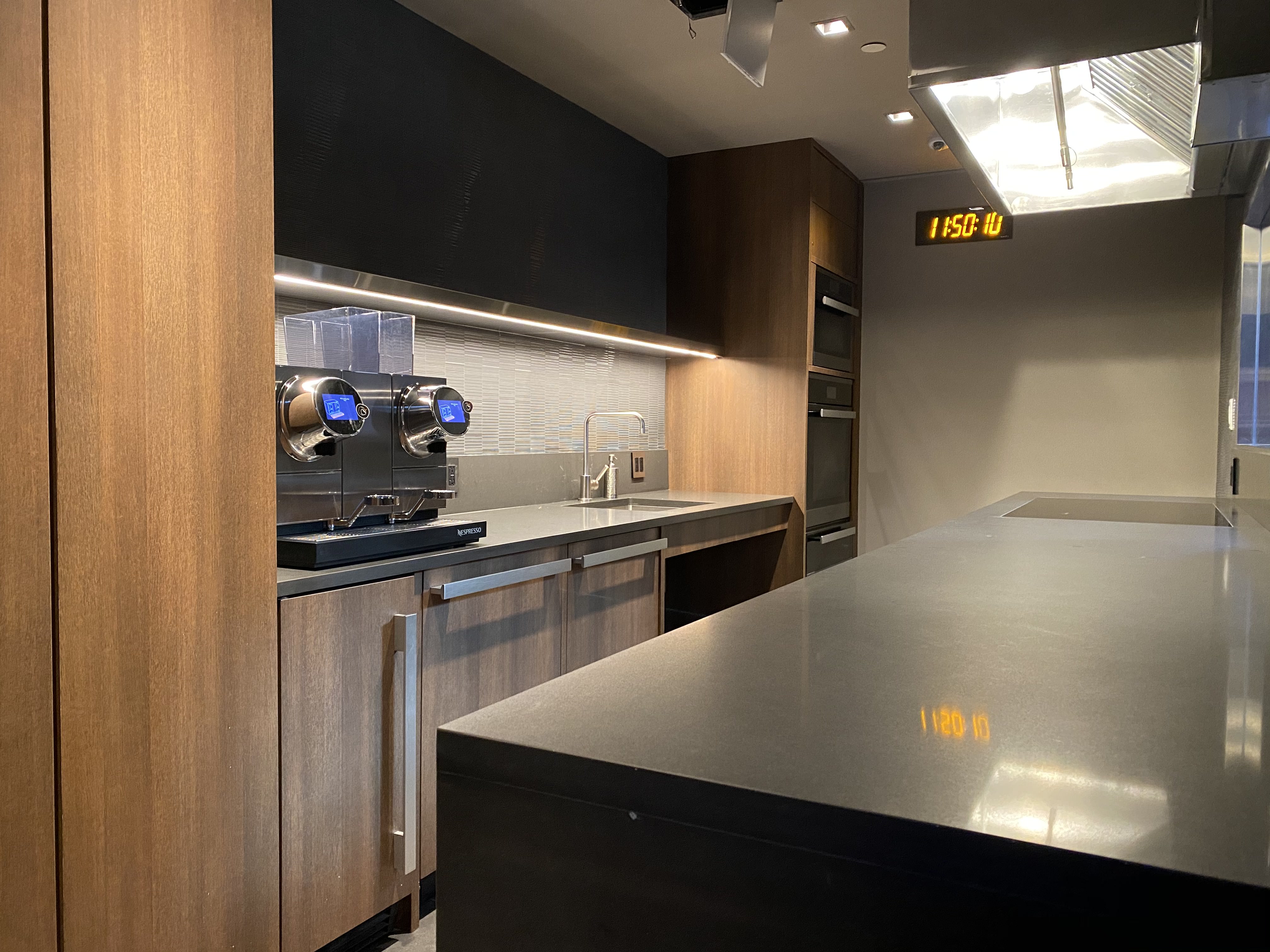 Project Information
Project Location: 99-101 Warren St. New York, NY
Type of Building/Use: 220-unit Residential Condominium with 2 towers of 36 and 14 stories
Size/Floor Area: 12,000 sq.ft. amenity space
Owner/Client: Board of Managers
Construction Management: NYCAN
Architect: SawickiTarella
Designer: Clodagh
Date of Completion: Jan. 2021