Techmenity is invested in a future that is human-centered and health-driven. We are working to

create Future-Ready buildings that enable smarter, more sustainable living for generations to come.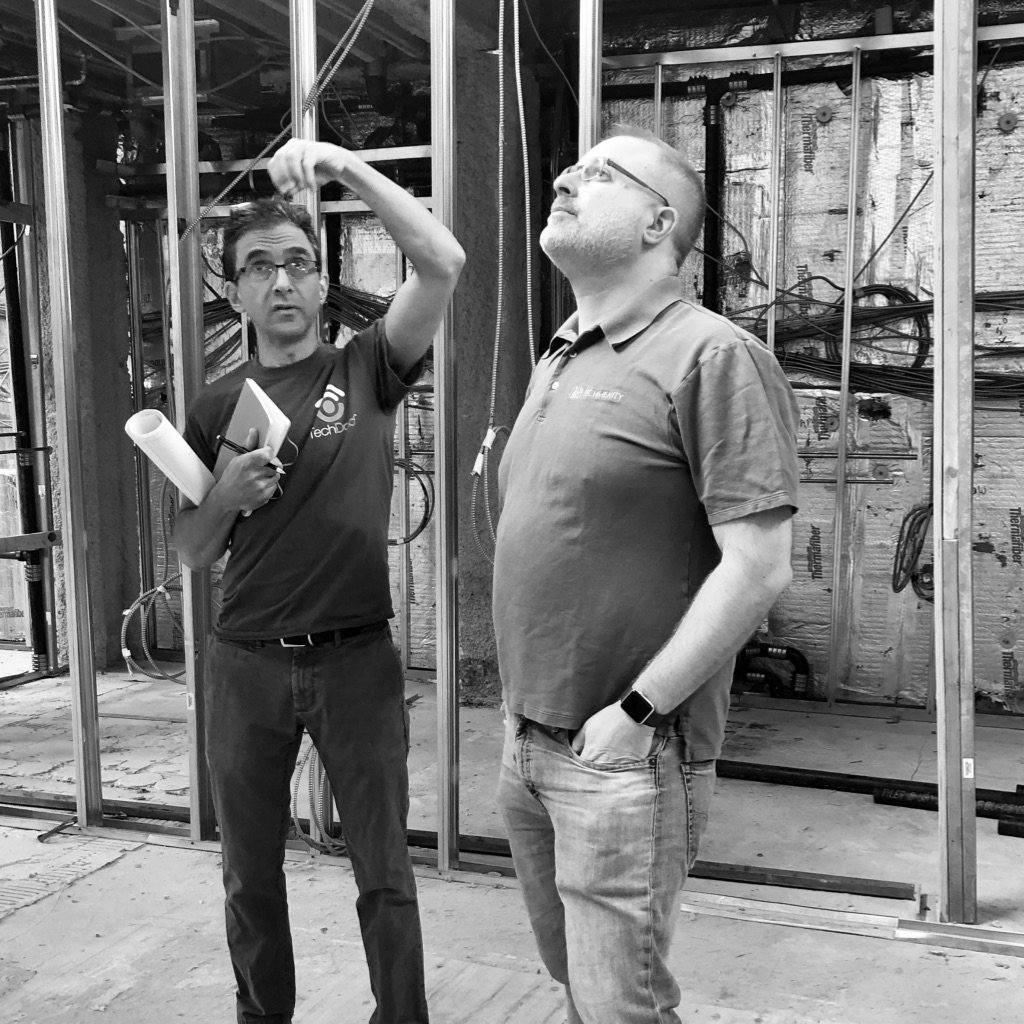 OUR TEAM
Our passionate team of technology integration experts, engineers, and project managers have the soft skills of communication and intellectual flexibility paired with relevant and high-impact technical skills. This is what sets us apart in one of the world's most competitive industries. Our company is comprised of professionals who think multidimensionally. We're able to communicate technical knowledge into a practical application that fuels successful buildings, meaningful projects, and proven solutions.
As a human-centric company, Techmenity helps customers enhance their lives through smart technologies. We meet people where they are and help enable them to control their environments, both personal and business, through customization and ownership of technology. Read more about our company values below:
OUR COMMITMENT TO WELLNESS
As a company grounded in Human Social Responsibility, the wellness tech and healthy building movements have created an opportunity for us to actively participate in the development of smarter cities and healthier communities. Through partnerships with top wellness-tech innovators like International WELL Building Institute, Delos, and Intellipure we integrate evidence-based solutions that support the well-being of building occupants by improving the quality of air, water, light, and sound in our built environments.
We believe wellness is a fundamental right and are working alongside partners like Delos and the International WELL Building Institute (IWBI) to develop programs that will make these solutions accessible to all people.
OUR COMMITMENT TO SUSTAINABILITY
In this age of rapid digital transformation and increasing urgency to improve building efficiency and health, our properties need to not only be smart but Future-Ready. Leveraging smart technology to improve the efficiency of our buildings could have the single-largest impact on global sustainability.
We understand the interconnectedness of the built environment: one Future-Ready building can transform a city block, but an entire neighborhood of Future-Ready buildings can reshape the community. At scale, we have the power to change our cities, our country... our world.
Our clients and partners believe in the broader global context of what we're trying to achieve and in the power of collective work to illuminate a new way forward. Alongside our wellness partners, architects, designers, GC's, and subcontractors, we are defining opportunities for a new class of healthy, efficient, Future-Ready buildings that will launch a new era in sustainable development. We have the ability to change the world, one Future-Ready building at a time.