Techmenity's TechGC and Smart Building Consultancy services are built upon our foundation in network design and IT management. We're passionate about people, music, and the environment. We strive to create exceptional experiences for our clients, partners, and everyone who uses and interacts with the spaces we build.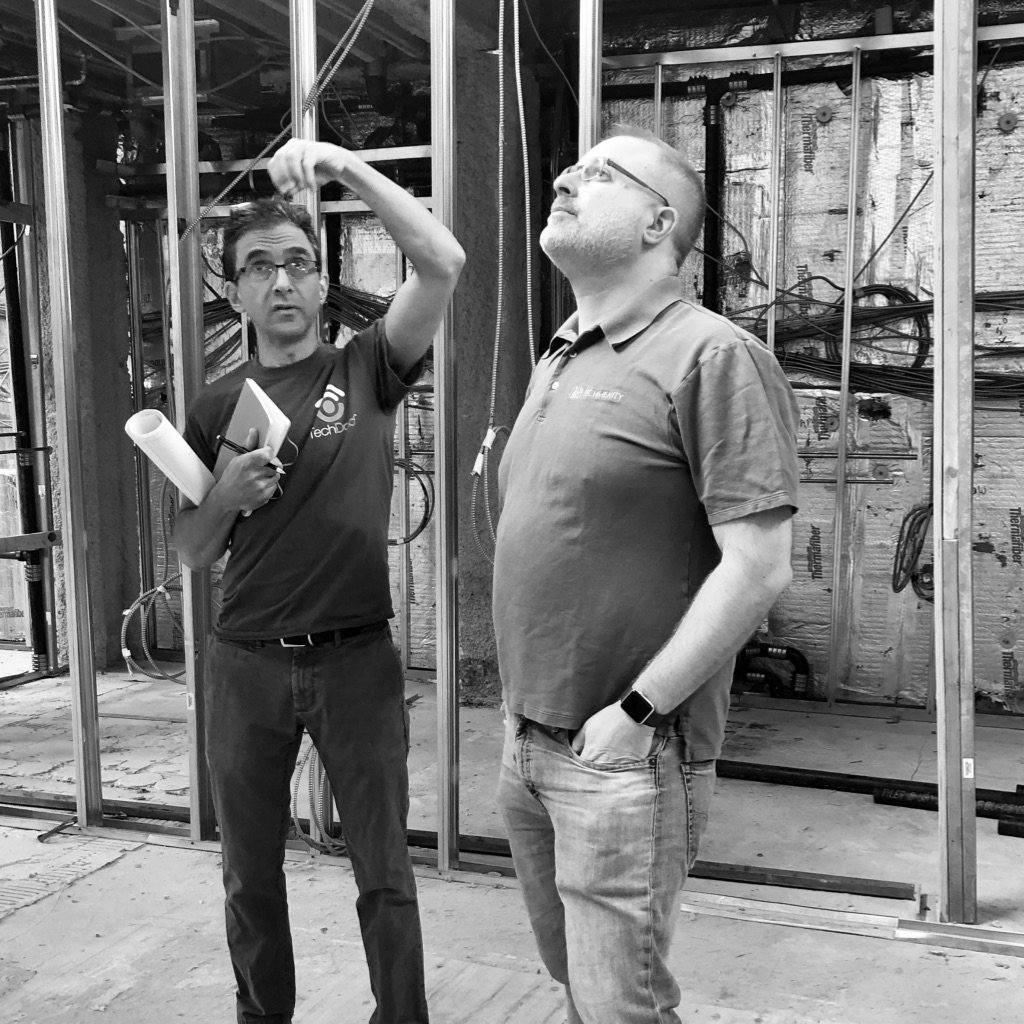 OUR TEAM
Our passionate team of technology integration experts, engineers, and project managers have the soft skills of communication and intellectual flexibility paired with relevant and high-impact technical skills. This is what sets us apart in one of the world's most competitive industries. Our company is comprised of professionals who think multidimensionally. We're able to communicate technical knowledge into a practical application that fuels successful buildings, meaningful projects, and proven solutions.
PMP
CompTIA A+
CompTIA Network+
CompTIA Security+
Cisco CCNA
Savant Core
URC CCgen II
Amazon AWS
Microsoft Azure
Control4: Automation Programmer Certification
OUR COMMITMENT TO SUSTAINABILITY
With the increasing urgency to improve building efficiency and health, our properties need to not only be smart but Future-Ready. Leveraging smart technology to improve the efficiency of our buildings could have the single-largest impact on global sustainability.
OUR COMMITMENT TO WELLNESS
As a company grounded in Human Social Responsibility, we believe wellness is a fundamental right. Through partnerships with top wellness-tech innovators like International WELL Building Institute, Delos, and Intellipure we integrate evidence-based solutions that support the well-being of building occupants by improving the quality of air, water, light, and sound in our built environments.