Techmenity is adding to our exceptional team of AV, IT, and IoT engineers, tech project managers, and installation technicians. We are actively recruiting candidates who have standout interpersonal skills, value relationships, love learning and sharing knowledge, and take pride in and ownership of their work.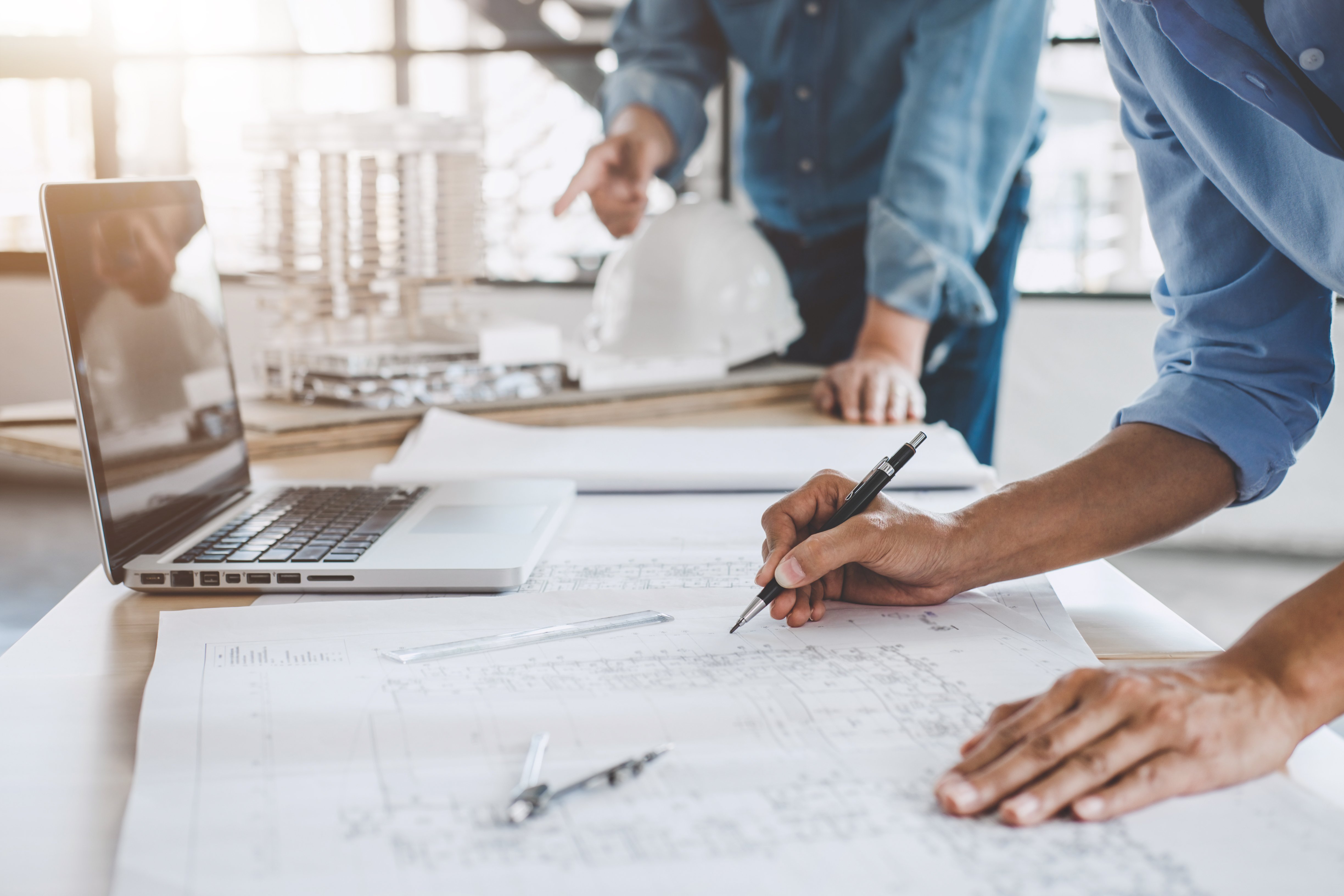 JOIN OUR TEAM
Our in-house team of project managers, engineers, and AV/IT/IoT technicians is what sets us apart in one of the world's most rapidly evolving and exciting industries. We think multi-dimensionally in order to communicate technical knowledge into a practical application that fuels successful buildings, meaningful projects, proven solutions, and long-term relationships.
We pride ourselves in thinking unlike everyone else, both internally with our team members and externally with our clients. Our organization was founded on the principle that we all work collaboratively towards solutions, from the bottom to the top, and everyone has a voice. We are focused on long-term relationships, pragmatic future-ready solutions, and the growth and development of everyone involved.
We're building the future of smart real estate. This requires thinking forward. Our Future-Ready mindset means we're always thinking long-term to anticipate challenges and respond to the evolving needs of the project.
Curiosity fuels our passion for learning. It is a quality we look for in individuals and a mindset that we cultivate within our teams. We invest in growth by creating flexibility and opportunities for team members to deepen skill-sets through collaborating across departments. We are problem-solvers and not afraid to ask questions when we don't have the answer.
We inspire team members to reach their full potential by communicating a clear, bold direction for the company. We nurture young talent by encouraging healthy autonomy that allows everyone to learn from different ways of thinking. This is one way we've continued to foster a collaborative atmosphere and create a support system at every level.
As a for-profit company, we feel an incumbent responsibility to help build a better world for our children. We are engaged citizens, donating our time, resources, and services to organizations and causes that embody our beliefs. Our team, clients, and partners believe in the broader global context of what we're trying to achieve: technology affects buildings, buildings affect people, and people affect the world.
We are a diverse and versatile team, representing cultures the world over. We celebrate differences in opinion and apply our unique cultural understandings to help us navigate daily interactions with clients and colleagues in one of the most diverse cities in the world.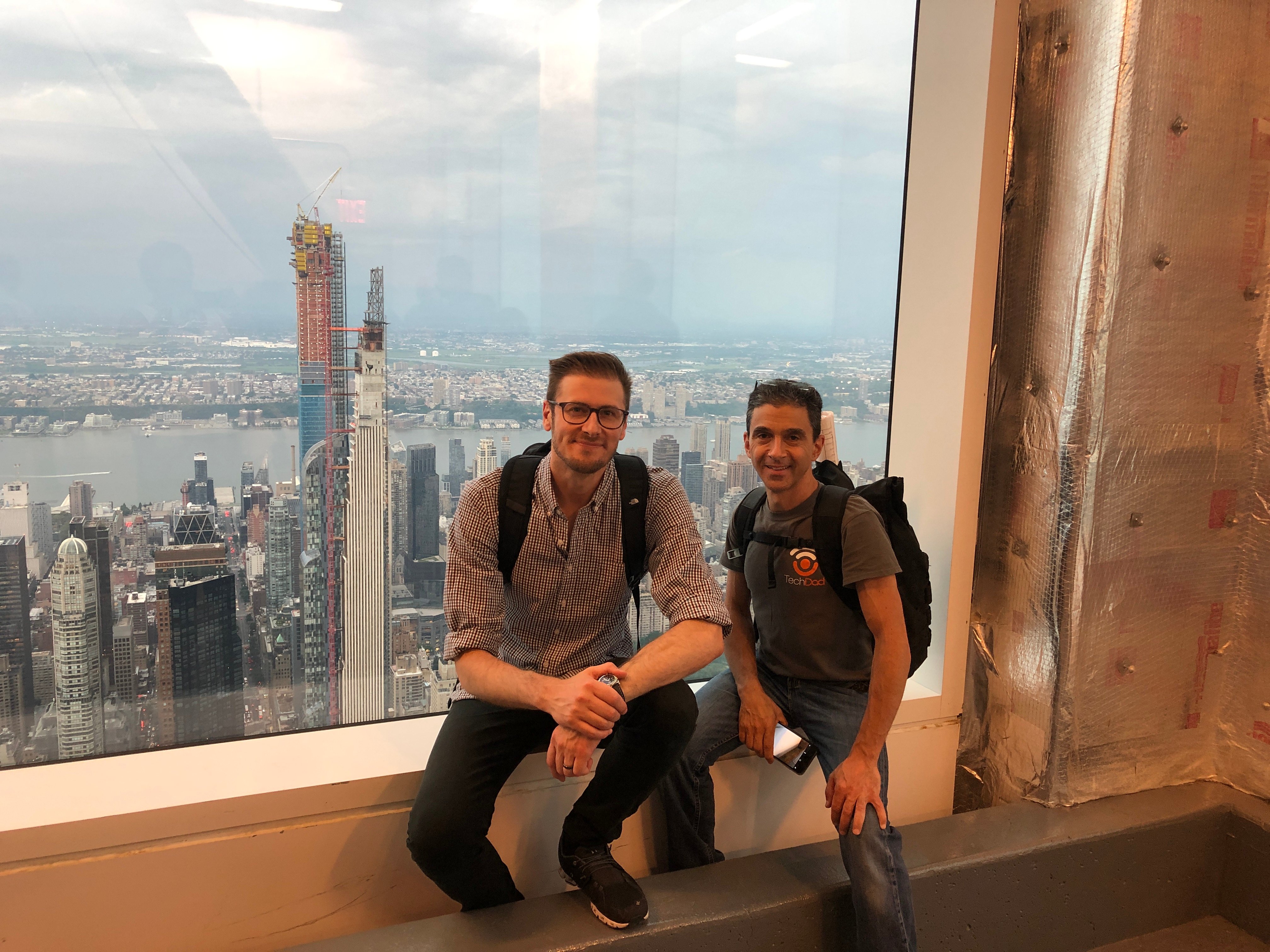 Besides enjoying some of the best views in the city, we also have some attractive employment benefits.
Competitive Salary

Medical, dental, vision

401(k) plan with employer match

Continuing education and professional development

Employee Referral Incentives

Sales Incentives

Flexible vacation time

PTO and VTO (Volunteer Time Off)

Remote work opportunities for certain roles

Office parties, gatherings, fun stuff

Family-focused (parental leave, babies welcome on Zoom calls!)
Techmenity is committed to educating our team in all facets of technology so that we can bring you informed solutions and expert guidance. If you know what any of these certifications mean (or hold any of your own) you're the kind of person we'd like to have on our team!
CompTIA A+

CompTIA Network+

CompTIA Security+

Cisco CCNA

Savant Core

URC CCgen II

Amazon AWS

Microsoft Azure

Control4: Automation Programmer Certification