Introducing Galerie Gmurzynska: This Upper East Side townhouse is being converted into a private art gallery. The project transforms a historic building in New York's museum mile to allow for new commercial and cultural use while maintaining its historical meaning and integrity. The beautiful final product will include a glass elevator, natural light, and lots of preserved history.


Architect: Lang Architecture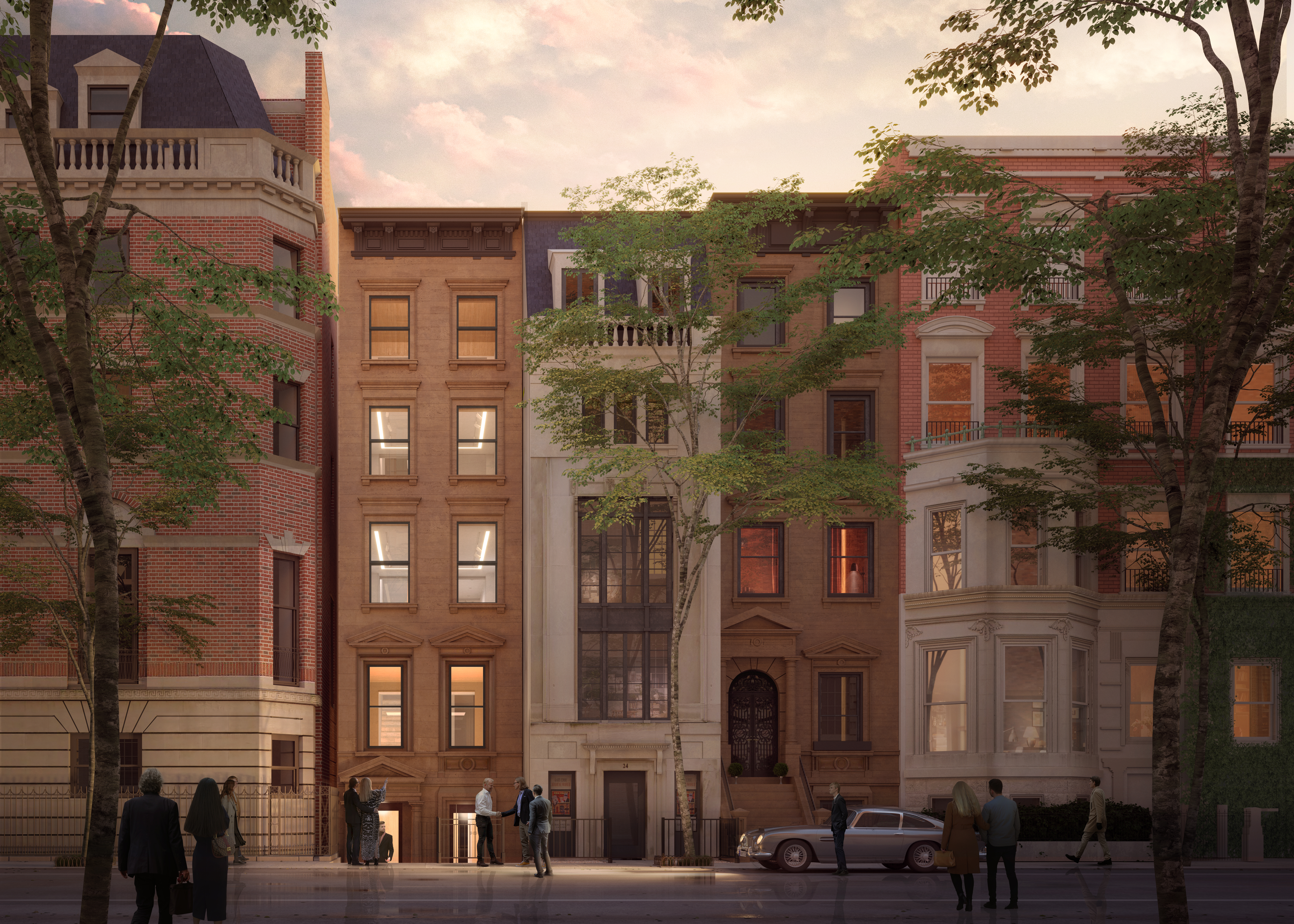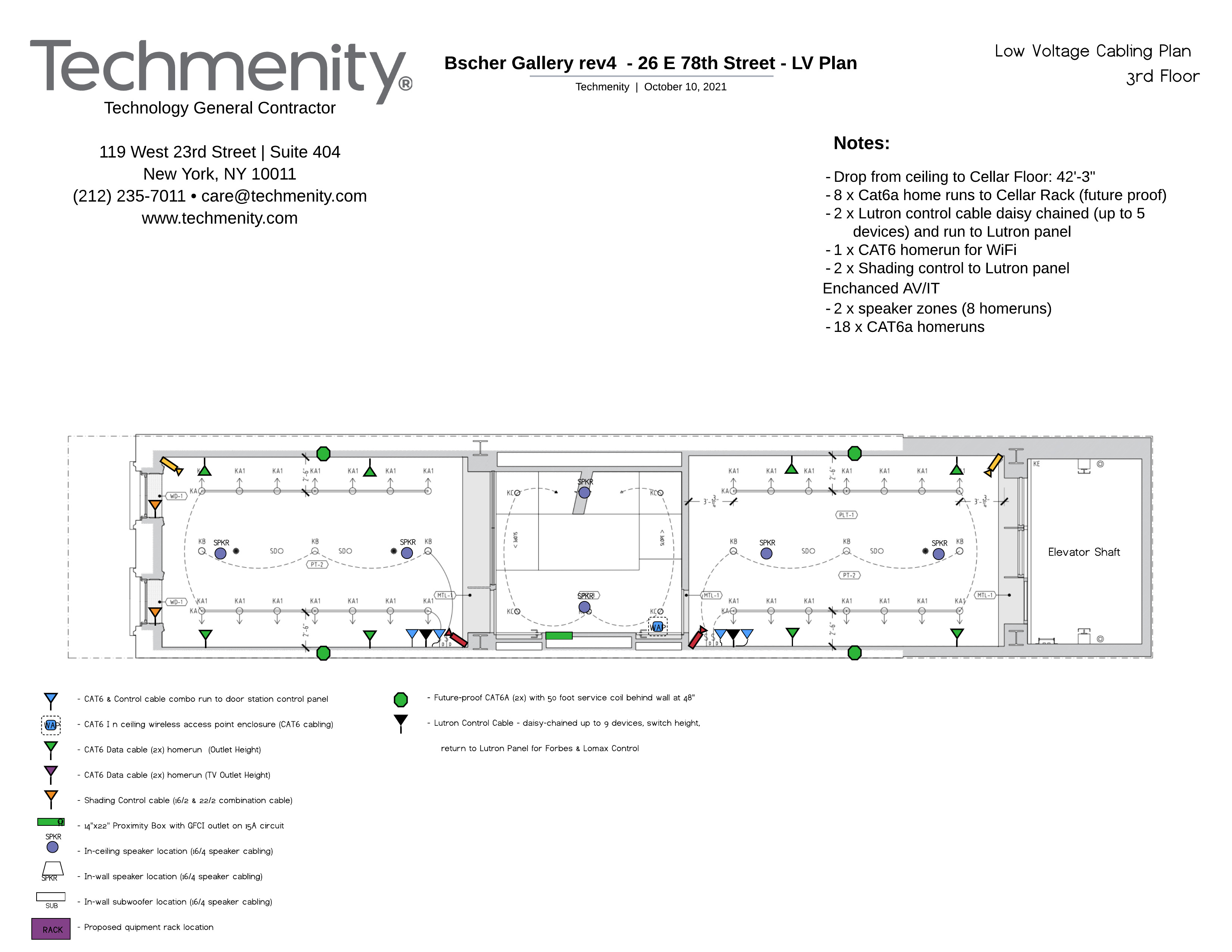 Techmenity delivered a low-voltage cabling plan + equipment placement plans and elevations.
For this renovation project, we were brought on by architect Drew Lang in the early planning stages which meant that we were able to efficiently implement a Future-Ready Digital Foundation.
Future-Ready Planning:
Alongside the architect, we were able to help the owner recognize the value of investing in the infrastructure up-front in order to make their property more attractive to future occupants and/or owners.

We're leaving ample cabling inside of walls so that can be easily accessed should new features be needed or if the rooms need to be reconfigured.

The project is currently in the early construction phase so by the time we get to implementation later this year Techmenity will need to update the technical product specifications to reflect new models and feature sets. (Accounting for this planning-to-construction lag time & technology upgrade cycles is yet another reason why it's essential to have a TechGC. Before commissioning it is critical that the project has someone to verify that the specified systems will meet the latest standards.)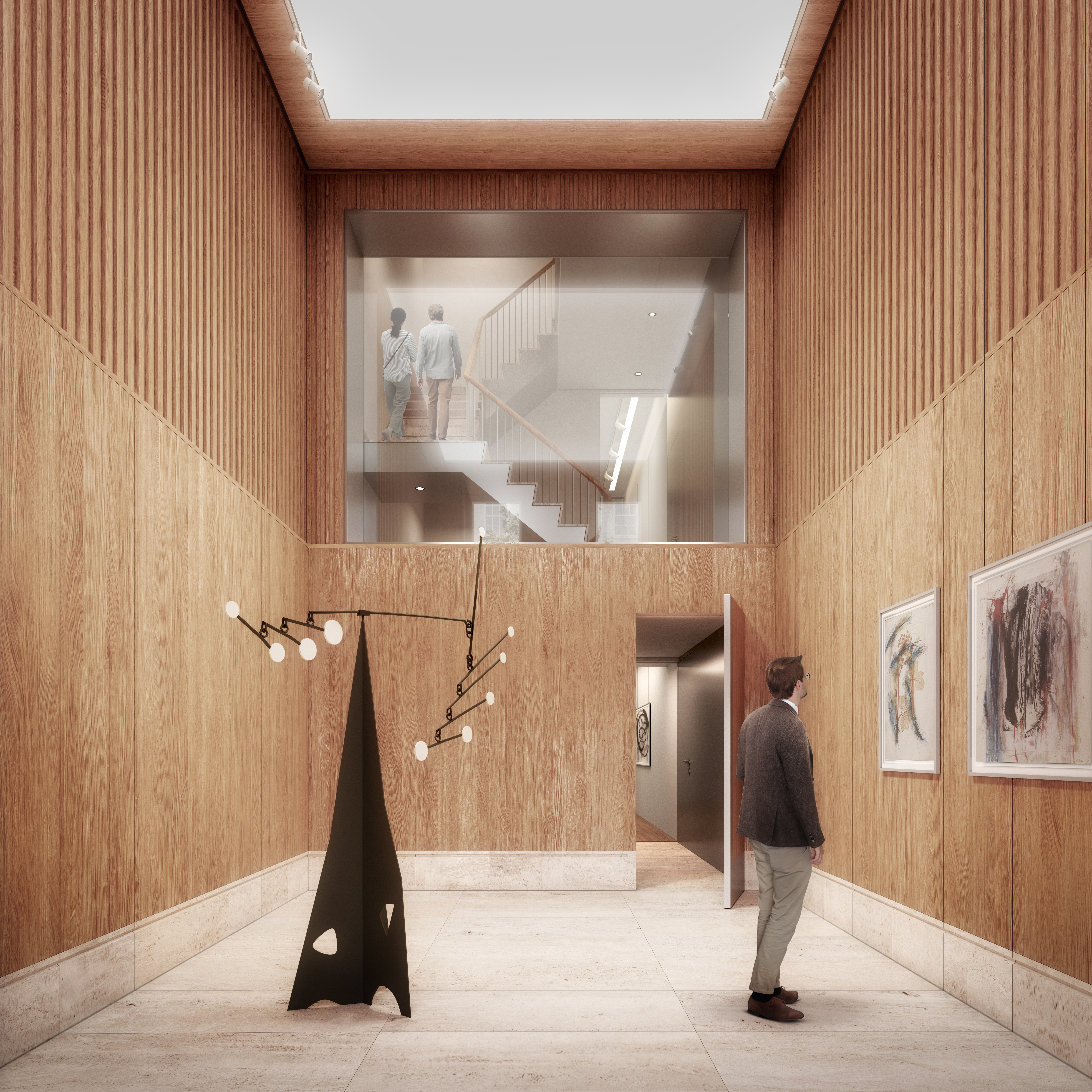 Typically, new construction is the most ideal scenario for planning the digital foundation, but down-to-the-stud renovations also provide fertile ground for innovation and lots of flexibility. There's a tremendous need in NYC specifically, to bring existing buildings up to speed in order for them to compete and to meet rising expectations from residents and tenants, and demands for sustainability.