Techmenity worked with the Hyphen & Co design team on the Prose Headquarters spanning two floors in the striking Ten Grand Street development in Williamsburg. Techmenity designed and installed a secure, fast, and robust network that would support wired and wireless devices, five conference rooms, a corporate theater, and a video conferencing system for the boardroom.
All technology was styled to conceal cabling and equipment.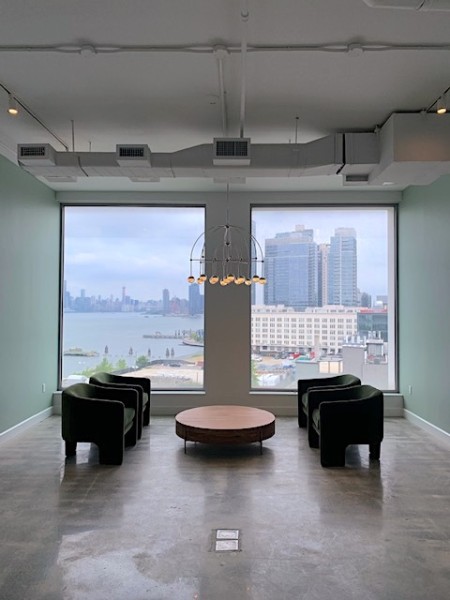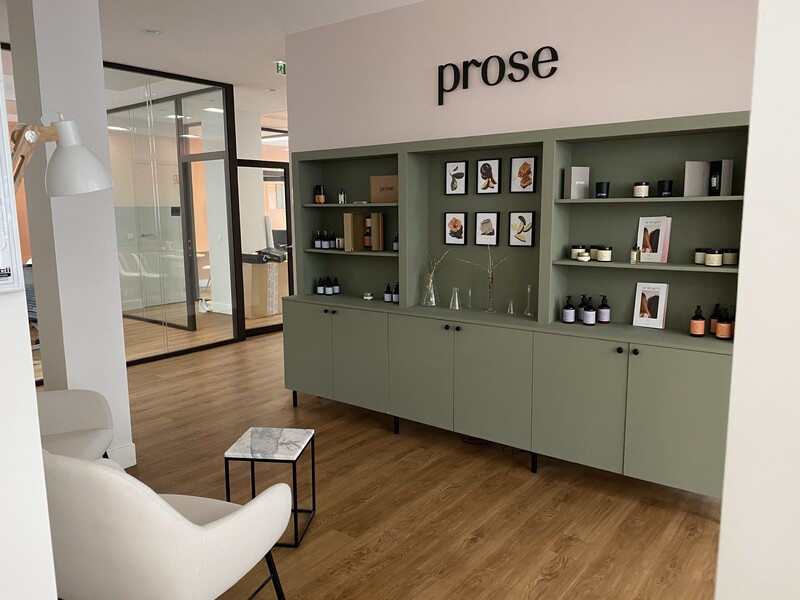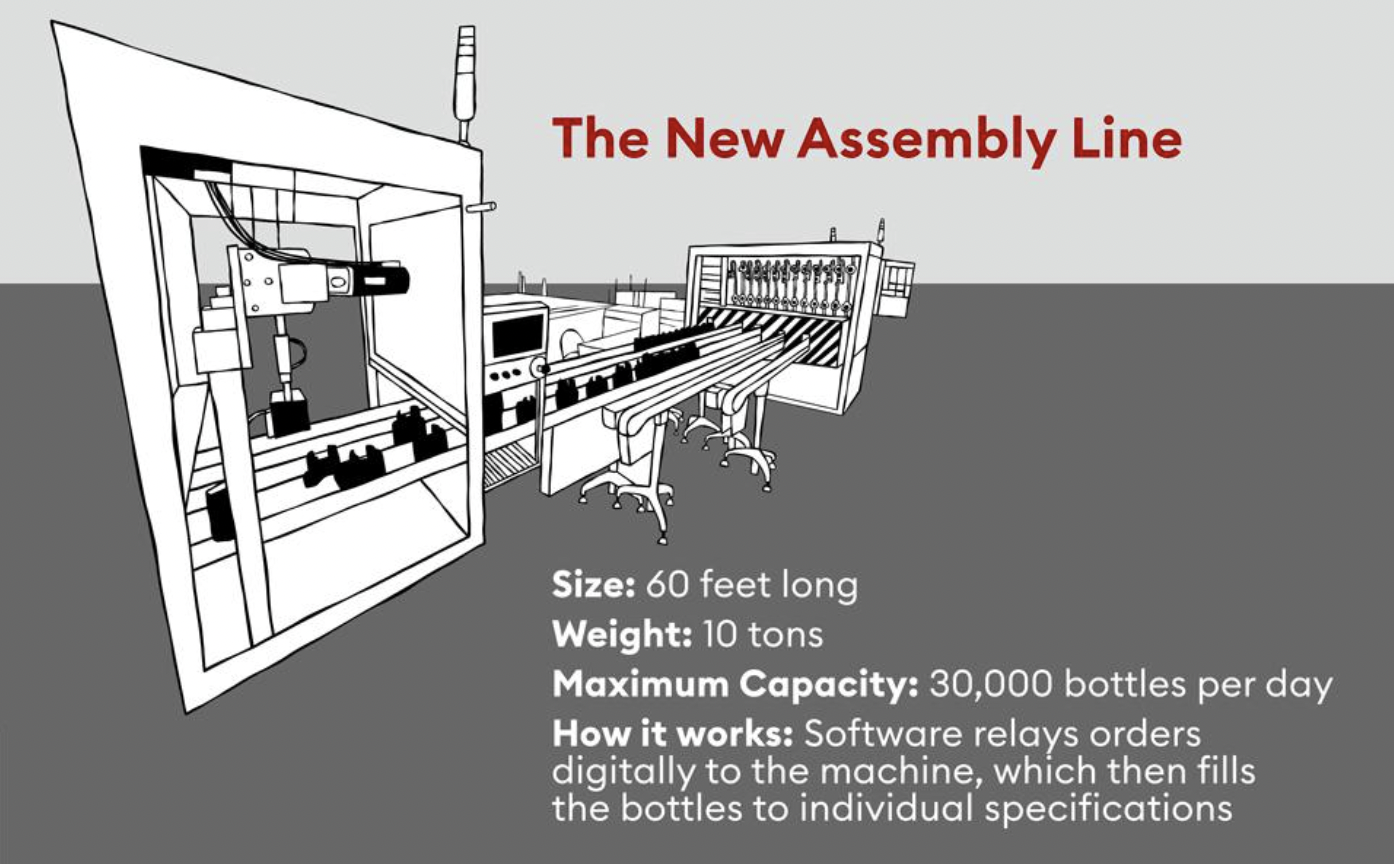 The Factory
Techmenity created a secure and robust wireless networking environment covering over 20,000 sq/ft of industrial space. Techmenity helped Prose get their software-enabled assembly line programmed and ready for production. Our IT experts architected solutions for their manufacturing machines, ensuring that the systems are optimized and secure in order to keep production running 24/7, producing up to 30,000 bottles daily of custom-formulated shampoo. Based on customers' answers to a detailed 25-question online survey, the software quickly determines the individual, delivering up to 79 trillion possible formulations using more than 160 ingredients.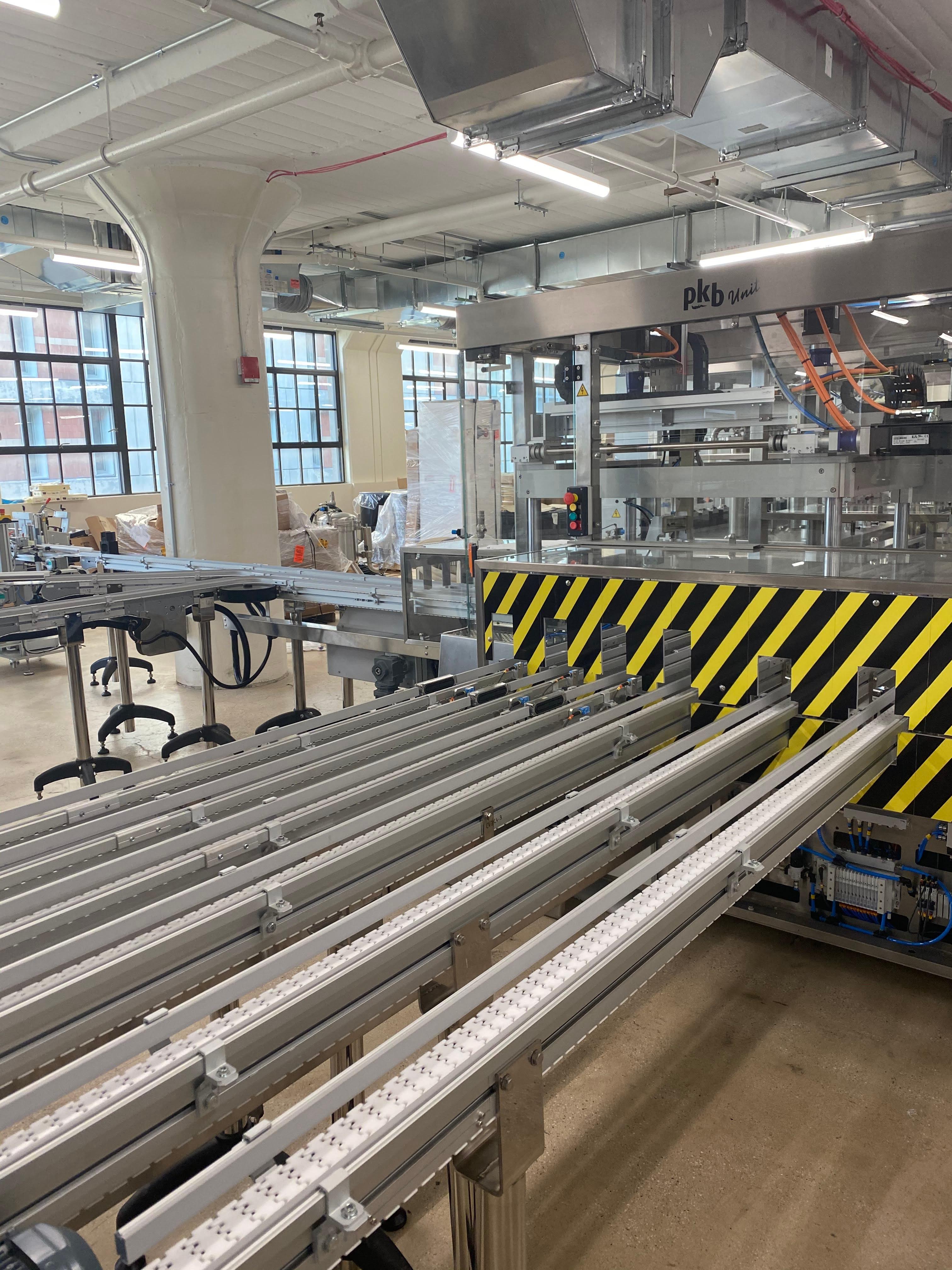 Managed Services
On a day-to-day level, Techmenity provides ongoing remote monitoring and management of the office VC infrastructure as well as boots-on-the-ground and report support for all of the factory systems. Techmenity's Managed Services team is integral to the ongoing operations of the Prose production facility as we support their rapid growth and add new categories of support to our service offerings for Prose.